Hi everyone <3
Firstly I just want to share something... yesterday I received an email with some fantastic news. I got a promotion!! I've only worked with this company for 3 months? or maybe less? and I got a promotion and a pay rise! I now have much more responsibility but they are convinced that after all the consistent feedback from clients and senior staff that I have "earned my stripes" and I deserve it! I am chuffed about it :)
Today I'm going to share with you some of my favourite skin care treatments and my current skin care routine. Not all of this is stuff I use every single day, but I tried to pick out my most recent favourites and products that I've been using more than anything else. As I'm sure a lot of you do; I have a lot of skin care products so my skin care routine is always changing, I haven't found a perfect routine that works for me yet but I do have products that I either keep repurchasing over and over, or have been using lately which I've fallen in love with. Due to that fact that I'm always trying new products (I'm a sample fiend!!) most of what I have been using lately is sample size.
Liz Earle cleanse and polish
E45 moisturising lotion
Burt's Bees deep cleansing lotion
NO7 Beautiful skin night cream
Origins Skin tone correcting moisturizer
St Ives Apricot Scrub
The Liz Earle cleanse and polish is one of my holy grail products and unless you have your head under a rock, you've probably heard everyone rave about it. I don't think it's SUPEROMGAMAZINGYOUMUSTTRYIT but it's something that I love using, my face really loves it, I always feel amazing after using it, and I will always have this product in my life. Saying that, though, there are probably many other cleansers out there which do the same job; this however is my favourite. One of the things I love most about this is using the hot cloth over my face, oooo it feels so good. :) This is also light enough to be used twice a day, which for me is great because I have very irritated and sensitive skin.
Another one of my holy grail products is E45 moisturising lotion. This lotion is like baby wipes, you can use it for anything and everything, my boyfriend even uses it after he shaves and feels dry. It works wonders on dry skin anywhere on the body and especially if you have irritated, red cheeks like I do. I use this after exfoliating because that really irritates my skin, or I just use it as a moisturiser or primer. It pretty much does everything. I also love using it as a night cream. Layer it on, go to bed, and I wake up with skin as soft as a babies bum!! It's only cheap and there's really no excuse not to have this.
I don't exfoliate a lot but when I do I love using St Ives. Although the St Ives apricot scrub is abrasive on my skin, it's a product I have used for years and always repurchase because it does the job. It was also featured in my
November favourites
! This really clears out my skin and is great for when I've been using heavy make up for the past few days. I love to use this in the shower once a week after the shower steam has opened up my pores. I am using up a sample at the moment because for some reason I seem to have a million samples of this (I think they're popular in magazines?) but I definitely recommend it! Another exfoliator I recommend is the Dermalogica microfoliant (
mini review here
&
here
) ESPECIALLY for sensitive skin, however at the moment I've put that away because I was literally obsessed with it and wasn't using anything else!
My skin loves to soak up a good deep cleansing cream and this one by Burt's Bees is lovely. It's very unique and I've never smelt or used a product that has felt like this before. I use this much more often, or instead of, an exfoliator because it is gentle but still really clears out my skin. This is great to use after the Liz Earle hot cloth cleanser. I will definitely be repurchasing the full size product (
here
) after getting this in a Burt's Bees set for christmas and possibly do a full review!
The creams I have been using most lately and loving is the night cream by NO7. I got this for christmas in a NO7 set and I have been using NO7 moisturisers for a few years; they're simple, cheap and feel great so I've been trying to use up this sample. I also have the day cream of this which I've been using as my regular moisturiser. Cheap and cheerful.
The Origins skin tone correcting moisturiser is the star of the show in my eyes and was featured in my
december favourites
. I purchased the sample of this from eBay (along with one for
my giveaway here
!) because I didn't want to go ahead & purchase the full version as I've never used anything for my skin tone before so I didn't know what to expect. I really have enjoyed this and I will be purchasing the full version and doing a review soon so I'm not going to say much about it! I have been using this after cleansing and/or exfoliating, as a night cream, a day cream and everything in between!
Bareskin beauty cleanser and balm, close up of the Citrus Green Clay Cleanser
Now I'm not sure whether to do a review on these or not and I'm pretty sure most of you won't have heard of them either. I met them at a christmas stall I was working at in December and the owner, Juliette was kind enough to give me generous samples of their Citrus Green Clay cleanser and Papaya Honey Resurfacing balm which I have been using over the christmas period. I really love both of these products. I use the Citrus Green Clay Cleanser once or twice a week as a mask which I leave on 10-15 minutes or longer, and it works wonders. It's very soft and smells yummy. The Papaya Honey Resurfacing balm promises to remove dead skill cells and renew the skin making it look youthful, glowing and dewy. Unfortunately I don't use this very often as it feels harsh on my skin from the salts in it and works as an exfoliator but when I do use it I can tell the difference! I could write full reviews on both of these so let me know if you're interested. :)
I will also share with you what I ordered from Origins this afternoon, some goodies I have been feasting my eyes on for a while :D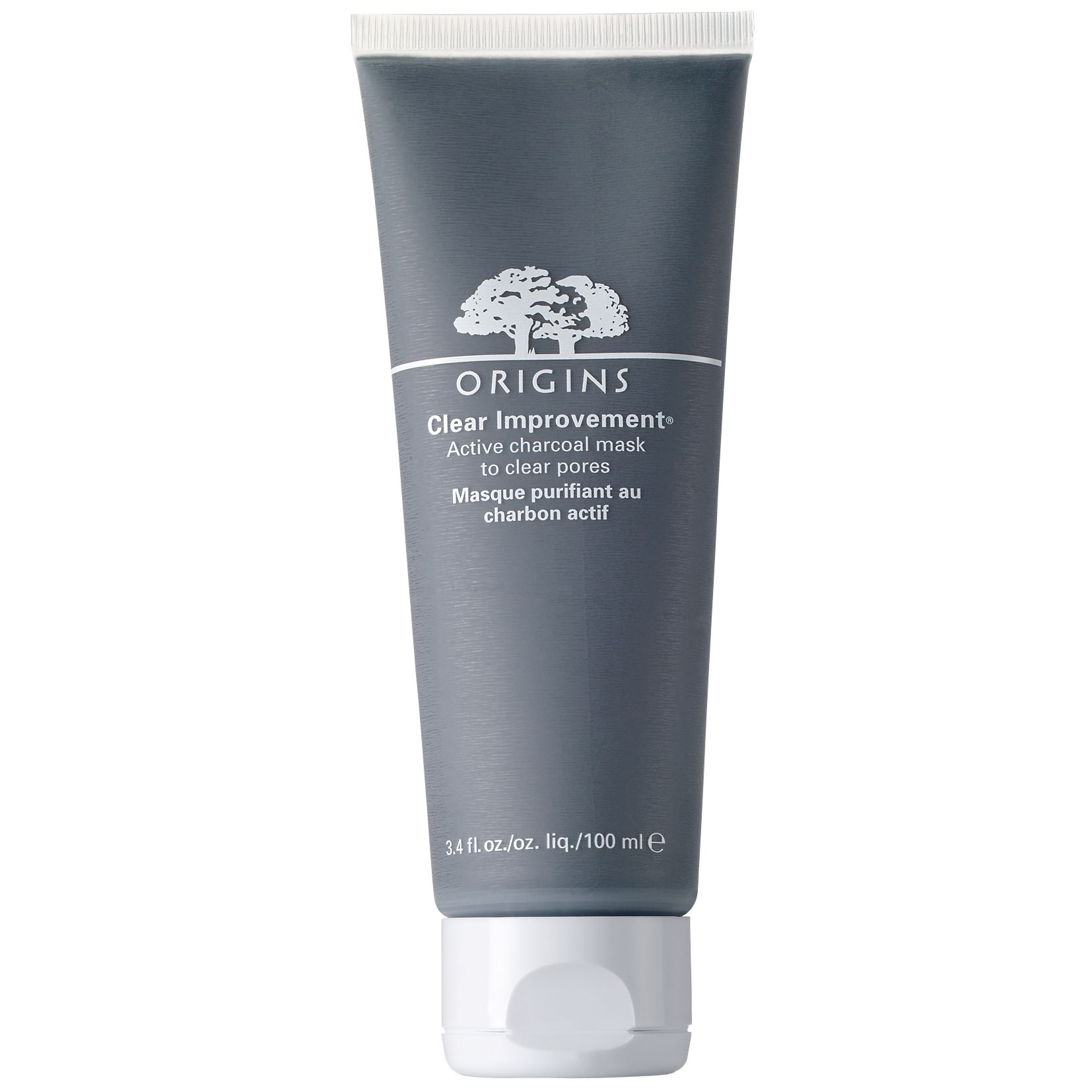 I get the full size Checks and Balances face wash for free because I spent over £30! That's a pretty good deal in my eyes and I can't wait to try these out.
I hope you enjoyed this post! Please check out my recent posts, let me know if you like any of these products and share with me your links to any skin care posts you have recently posted in your blog, I love to read them. I will probably try and make regular skin care routine updates as the things I use always change. Let me know if you would like to see reviews on any of the products above. Thank you for reading!
Love,