Hi everyone! How are you this chilly friday eve?
Every Friday I will be doing "Friday Five" which will be my five favourite things from this week - not just beauty or fashion but anything I have been loving this week! I will also be following this up with "blog follow friday" where I will feature five blogs I have been loving. I have some exciting news for you all as well which I will put at the end of this post so keep reading!
1. Cable knit tights & wool tights! Now the colder season has crept upon us it's time to get the thick tights out. I love cable tights! River island are having a sale with them for £3 right now
check this out
.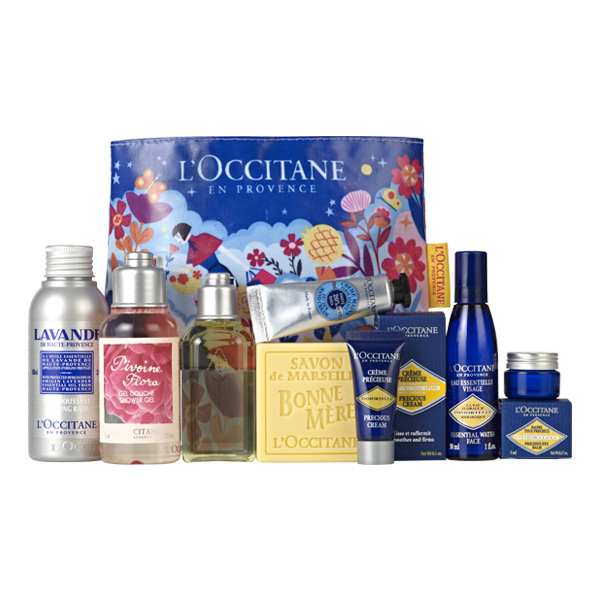 2. L'Occitane Enchanting Winter Collection! Looks amazing and this is definitely on my christmas list! Please, Santa? ;) I love L'Occitane, and guys, don't miss out because with
marie claire this month
you get a free sample of their hand creams. I got the mango one, and although it is quite a summer smell, I have been loving this for my dry hands.
3.
The History of love
by Nicole Krauss. I love reading and I have just finished this book. I loved it.. it had some beautiful quotes in it and perfect with a cup of earl grey for cosy nights in.
4. Who doesn't love knitted scarves? They're so cosy! My all time favourite scarf I have actually had since i was 16 (I'm 21 now!), I swear by it and it feels like home. I like this one from forever21.
5. Christmas festivities! I wait all year round for christmas, yes I'm one of those people. I love the
Harrods christmas world
and go every year, and I also LOVE
Winter Wonderland
. I haven't been to either yet but I sure will soon! I will probably do a whole post about my trip to Winter Wonderland ;) it's one of my favourite things to do ever.
This week I have been loving...
Feel free to leave your blog link below, but please be aware that my blog follow fridays will be 100% my own choice and not influenced by sponsors or follows. :)
And my really exciting news...
To celebrate my new blog, my wonderful followers, my comments, and all you guys for checking me out, tweeting me, emailing me with your kind words... everything basically! I will be hosting my first giveaway in the next upcoming weeks so please keep an eye out for that!! It is going to be really exciting because my best friend Karina has agreed to partner up with me and you will be able to win a piece of jewelry from her amazing Etsy shop "
Always Anchors
" <3. Not only that but I will be throwing in 4 surprise beauty products too. Check Karina's store out & let me know what you like! Everything she makes is so cute. <3
SO what have you been loving this week? please take a moment to comment and follow me on GFC :)